Friedrich Nagler: Bone
Friedrich created hundreds of small sculptures of heads carved from bone and as he used to frequently say,"every one is different". Marc Steene and his team at Pallant House Gallery, Chichester, painstakingly created a huge installation for the 'Wunderkammer' exhibition in 2016 around the walls of the De'Longhi Print Room, and some of the photos were taken of parts of this.
Please click on the image to see an automated slideshow >>>>>>>>>>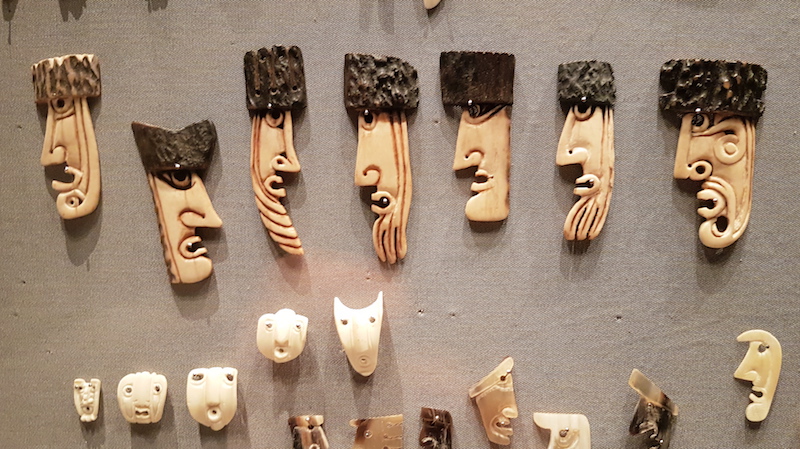 Gallery

Below is a gallery of images in manual slideshows: wood, bone sculptures, wrought iron and pen& ink cartoons.