Hove Museum & Art Gallery
Hove Museum & Art Gallery

Friedrich Nagler: A Personal Mythology
Breaking news: This exhibition has now been extended to 5 November 2019.
This exhibition at the Hove Museum & Art Gallery runs from 13 June to 5 November 2019. It is part of the
Insider/ Outsider Festival
that celebrates the contribution of Jewish refugees to British culture.
Please click
Here
to see a Youtube video of Cornelia Marland (Outside In Exhibition Coordinator) taking us on a behind the scenes tour of the Exhibition. This video was edited by Laura Miles (Communications Coordinator, Outside In).
Please click the image of the Exhibition Poster to the right for a link to this exhibition. To see a report on this exhibition in the Argus newspaper, please click
HERE
.
Ahead of this exhibition, Outside-in has interviewed Friedrich's sons, Martin & Mervyn. Click
HERE
as they share a personal insight into the life and work of this fascinating self-taught artist.
Discussion
Event: 22 June, 3pm to 4pm. Marc Steene (Director) and Cornelia Marland (Exhibition Coordintor) from Outside In interviewed Friedrich Nagler's sons at this live event held at Hove Museum and Gallery. They asked various questions about Friedrich's extraordinary life, experience and work. The audience were also keen to ask their questions at this lively, participatory event.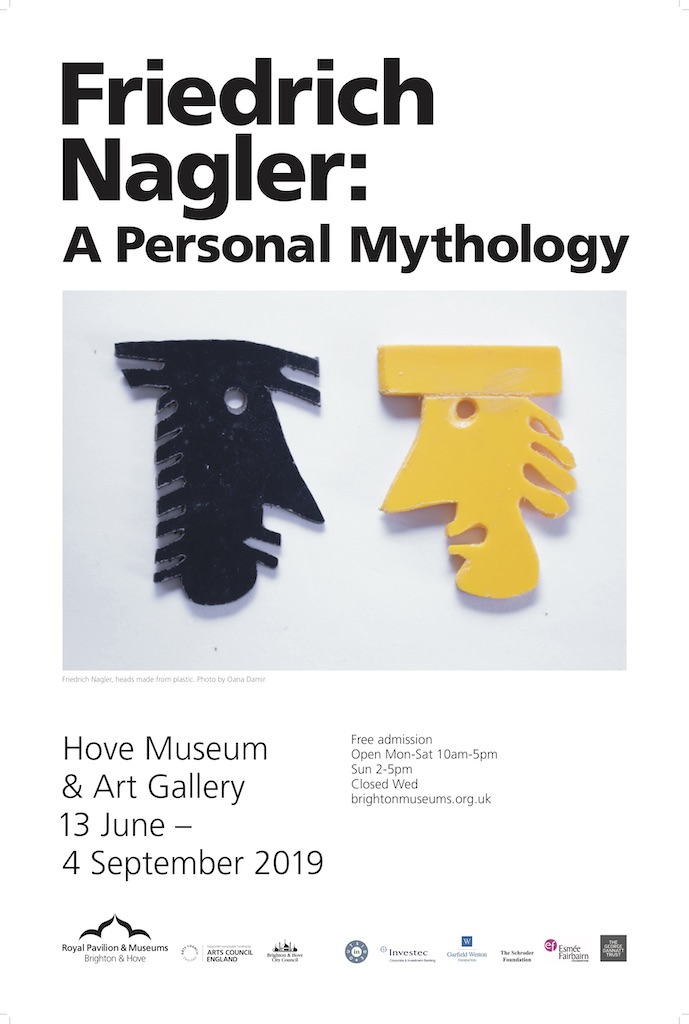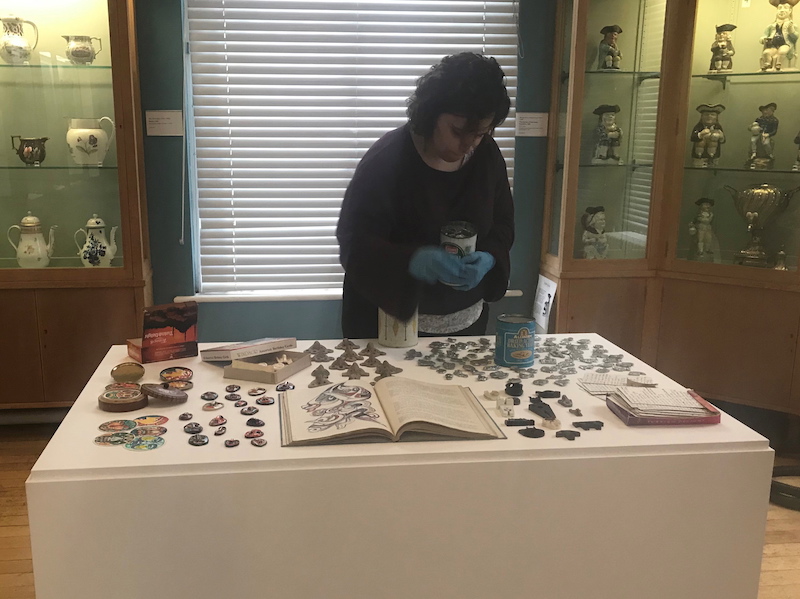 Hove Museum Art Gallery
Cornelia Marland and Laura Miles of OutsideIn join with Hove Museum staff to build the installations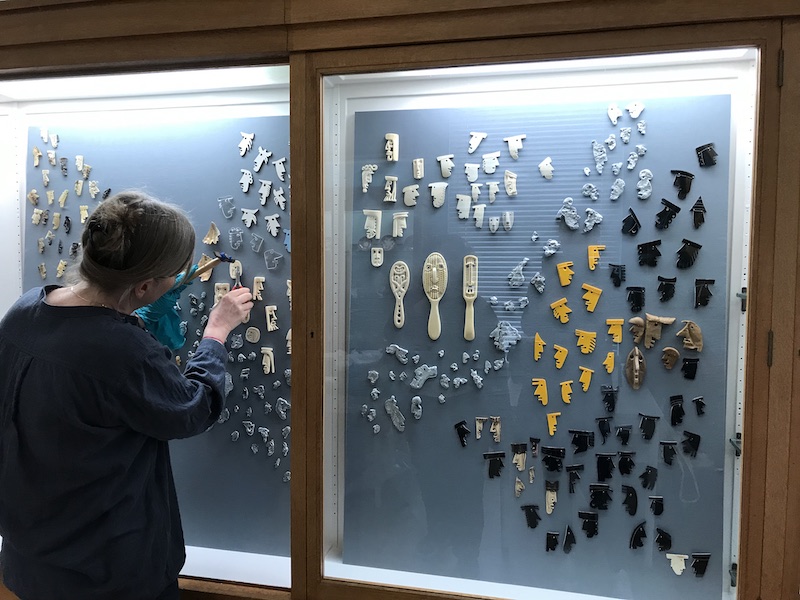 Including this splendid wall cabinet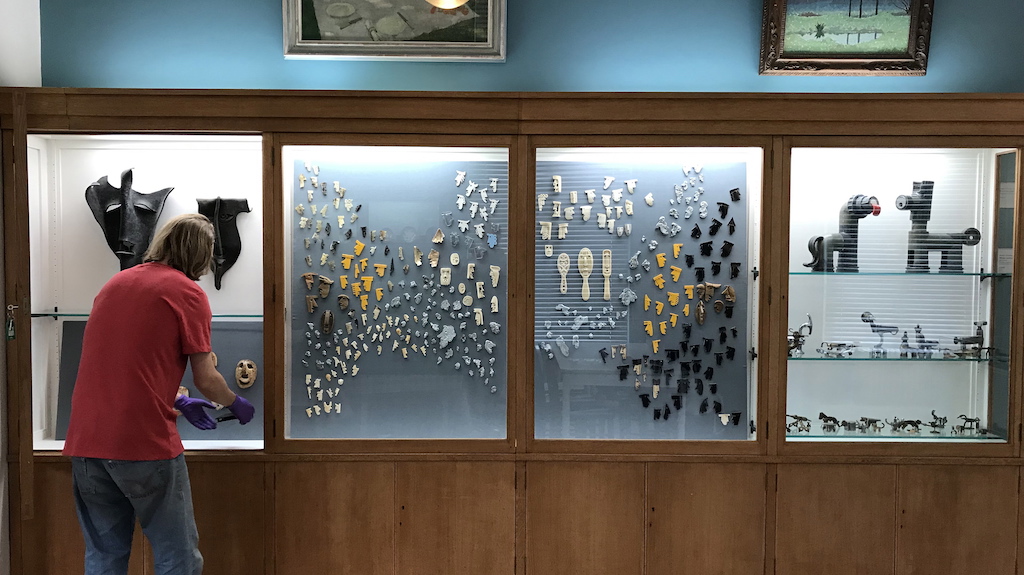 Stretching the length of the wall
Pieces ranging from rubber masks to a host of small bone faces
All photo: Oona Damir
Friedrich Nagler: Hove Museum Exhibition
To see a slideshow of photos taken at the exhibition by Martin Nagler on 22 June 2019, please click the image to the right.
Many thanks indeed to Grace Brindle (Visitor Services Officer/ Galleries for Brighton & Hove City Council) and the Hove Museum staff for facilitating this exhibition.